Secret Body Las Vegas Launches CoolTone Claiming to Deliver the Results of 30,000 Sit-Ups Without the Gym in 30 Minutes
"I was blown away with how easy and painless the CoolTone treatment was. Even if I did a hard work out I could never obtain the dramatic results I saw with CoolTone by just working out. In one hour, I treated two areas 30 minutes each, the CoolTone delivered 30,000 lunges on my buttocks and 30,000 crunches on my abdomen with out the gym," says Jenn with the Pretty Skinny Show.
Secret Body Las Vegas is excited to be among an exclusive group of body-contouring specialists chosen by the manufacturer to introduce the CoolTone treatment to the market. Secret Body Launched the CoolTone Las Vegas experience on the Pretty Skinny Show.

Using magnetic muscle stimulation (MMS), CoolTone technology penetrates into the muscle layers and induces involuntary muscle contractions. The body responds to these contractions by strengthening its muscle fibers, resulting in improved muscle conditioning. Whether targeting abdomen, buttocks or thighs, CoolTone strengthens, tones and firms the muscles in the treated area, resulting in a more defined and toned appearance. CoolTone has 50 percent more magnetic intensity than the leading competitor (1.35 T versus 0.9 T) at the point of contact.
Frequently asked questions
How much are consultations for CoolTone Las Vegas?
---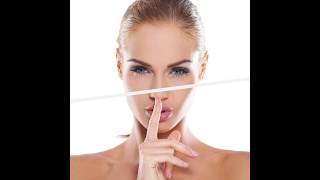 CoolTone Las Vegas consultations are complimentary. We also offer complimentary phone consultations for CoolTone Las Vegas. Call Secret Body Las Vegas to start your CoolTone Las Vegas Journey 702-564-1982
---
How much is CoolTone Las Vegas procedure cost?
---
That all depends on what areas you treat and how many treatments you need. Many patients choose to do CoolTone Las Vegas on multiple areas to reach their ideal end result. Typically, When you have your consultation for CoolTone Las Vegas, we will work with you to find a personalized treatment plan that fits your body.
---
What is CoolTone Las Vegas?
---
The CoolTone™ Las Vegas device is indicated for improvement of abdominal tone, strengthening of the abdominal muscles, and development for firmer abdomen. CoolTone™ Las Vegas is also indicated for strengthening, toning and firming of buttocks and thighs.
---
What are the CoolTone Las Vegas Side Effects?
---
Adverse effects may include, but are not limited to muscular pain, temporary muscle spasm, temporary joint or tendon pain, and local erythema or skin redness.
---
---